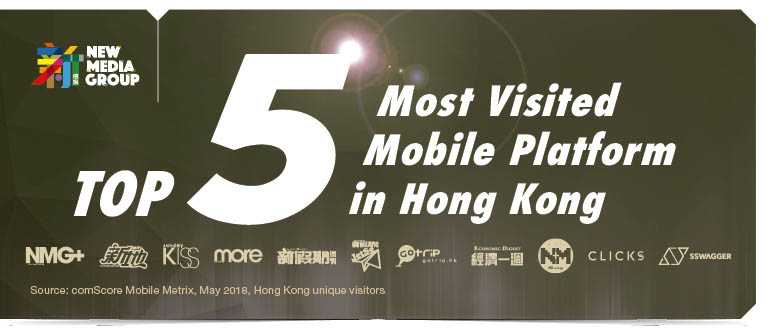 New Media Group is one of the leaders in the Hong Kong media market, leveraging on its consolidated strengths in the weeklies market and its well established branding and advertising networks under its flagships titles, including Oriental Sunday, Weekend Weekly, NM+ New Monday and Economic Digest. Since the industry's transformation into a new digital era, it has expanded into the digital business, breaking regional boundaries and making itself one of the leading players in the new digital media landscape.
To uphold its title as the 5th most visited mobile platform in Hong Kong, New Media Group is committed to reinforcing its new positioning as a mega content provider and to strengthen all self-owned platforms, both print and digital. Meanwhile, it strives to broaden its business scope, expand its audience reach, and act as a perfect support to marketers of today. It will continue its transformation into a strong and reputable Content Marketer, embracing more new challenges and creating new and better business opportunities in the ever changing digital and multimedia environment.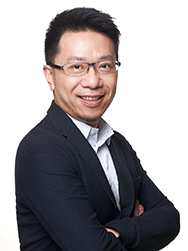 Welcome to NMG.
We are a new generation media company, specializing in both digital and print content and experience development. Even in this rapidly changing media environment, we believe content still matters most in engaging and influencing audience, regardless its formats and distribution channels.
We are proud to have a team that always embraces changes, understands audience, and develops content and experience that truly work, by connecting our audience with clients seamlessly. Our team is working so hard for a simple reason, as we want to enrich people's lives with joy everyday!
Royce Lee CEO New Media Group